Safety & Security
Track School Assets and Visitors with Beacons.
Value Added Services
Bank and Merchant accounts with Bidvest Bank.
Building your own Custom Branded Mobile App has never been this Easy.
Register for 30 day free trial
During the first 30 days you will have access to all the modules we have to offer to use and test what suits your School the best.
During this time you will import your School Emblem, Setup your Teachers, Grades and Classes.
Then simply have your Parents register and thats it, the system does the rest.
Select and pay for the modules you want to use
After 30 days if you wish to continue you can select and pay only for the modules you want to keep using.
We have an array of great modules that will impress your Parents and make your Staff's live's much easier.
Our Pricing is dependent on your School size and is priced just right to fit into your budget.
Take Lemonpay as a add on
You can bolt on Lemonpay into your School App to accept online payments from Parents right form the App straight into your bank account.
We partnered with Bidvest Bank to incorporate Split Payments for Schools, so no more waiting for your money.
Also have a look at the great Services Bidvest Bank can offer your School.
Monetize your app
With our Friends in Education Module you can sell advertising space on your App to your current Sponsors to get extra attention from students and Parents. This subsidezes the cost of the App and secures a stable income stream for you School.
Ads sold by your School will give you 50% of the monthly cost, Ads sold by our App will earn you 20% of the revenue.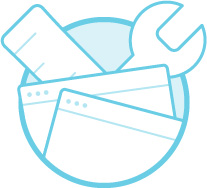 Custom CMS
Donec at euismod nibh, eu bibendum quam. Nullam non gravida purus, nec  eleifend tincidunt nisi. Fusce at purus in massa laoreet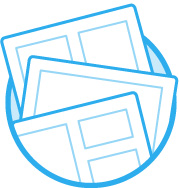 Newsletters, Report Cards, Online Forms and More
Donec at euismod nibh, eu bibendum quam. Nullam non gravida purus, nec  eleifend tincidunt nisi. Fusce at purus in massa laoreet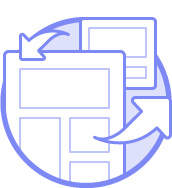 Free Push Notifications, Absence Request, Early Leave Request and Report Bullying
Donec at euismod nibh, eu bibendum quam. Nullam non gravida purus, nec  eleifend tincidunt nisi. Fusce at purus in massa laoreet View live Homework and Directory
Donec at euismod nibh, eu bibendum quam. Nullam non gravida purus, nec  eleifend tincidunt nisi. Fusce at purus in massa laoreet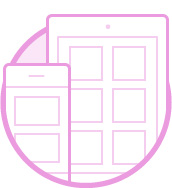 Photo Gallery and RSS
Donec at euismod nibh, eu bibendum quam. Nullam non gravida purus, nec  eleifend tincidunt nisi. Fusce at purus in massa laoreet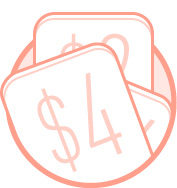 Online Payments and App Monetization
Donec at euismod nibh, eu bibendum quam. Nullam non gravida purus, nec  eleifend tincidunt nisi. Fusce at purus in massa laoreet